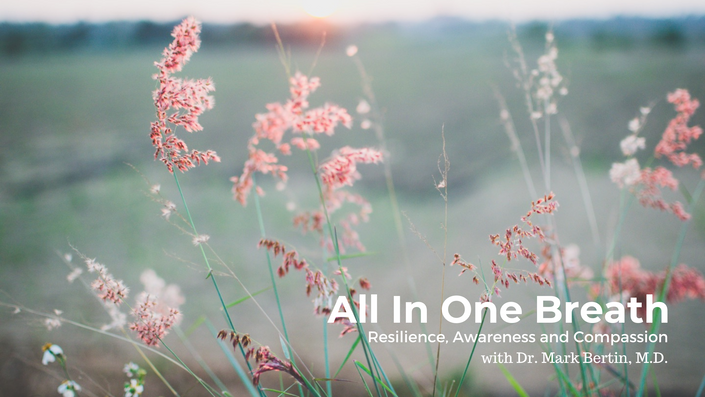 All in One Breath: Resilience, Awareness and Compassion
Breathing meditation may seem like a simple and specific activity to undertake, yet in reality, it offers layers of meaning and depth for our exploration.
Breathing meditation may seem like a simple and specific activity to undertake, yet in reality it offers layers of meaning and depth for our exploration. Making mindfulness practice a habit, we build far more than only focus. We influence many varied mental traits through effort and repetition. We become more resilient, precise in our actions and feel more at ease.
Our practice of mindfulness is a marathon, not a sprint. We aim influence our daily lives without expecting an instant miracle. We're not specifically aiming to be relaxed, calm or happy. Instead, with each breath we take, we build valuable traits that change how we live. Attention and awareness. Staying settled when uncomfortable. Proactively managing our habits and assumptions. Compassion. And more.
For this class we will stay with our breathing practice throughout. Each week (or however long you choose) the intention for the practice shifts, exploring different aspects of our meditation and cultivating a broader depth of practice. Listen to each session to set yourself up with the instruction. Then once a day, use either the recording of the session itself, or a mindfulness-based breathing practice of your choice to explore the session topic.
Trust yourself. Choose where to put your effort and intention. Reveal your innate resilience and wisdom, one breath at a time.
Lesson 1
Basic Breathing Meditation Instruction

·The intention of mindfulness isn't stillness, nor perfection, but working with how we relate to our experience day to day. It's meant to be practical and understandable to anyone. We settle ourselves when our mind gets caught up in thoughts or emotions, past or future, and return to something neutral like the feeling of one breath. Through that process, we learn to manage our lives more intentionally and less reactively.
When we practice regularly, we see long-term changes – and in the moment, we better settle ourselves when our mind gets caught up in stress too. The practice is simple and straightforward, trusting in it having value without striving or self-analysis. We aren't aiming to be always calm or to quiet our mind specifically. Breathing practice, and mindfulness, by nature, develop a multitude of traits and abilities that help us relate to our lives with more skill, compassion, and precision.
LESSON 2
Breathing and Concentration

Most of our lives are filled with distraction. Without effort, we're here, but not really here, caught up in thoughts of past, future, rumination, doubt and far more. Research shows the ability to give aware, full attention to our experience – even when it's intrinsically unpleasant – increases our happiness. As we meditate, we build focus and concentration by attending to what's actually going on during this one breath

LESSON 3
Breathing with Intention
Every moment of mindfulness practice, every time we come back to the breath is a chance to return to our best intentions. Practicing mindfulness, we set out on an impossible task; no one can completely focus their intention fully on the breath, or anywhere else, for long. The same is true of the rest of our lives, where we sometimes inevitably lose touch with our best intentions and efforts. But, with awareness cultivated through mindfulness practice, we can more easily and more frequently realign ourselves when needed with our best intentions for ourselves, our families, and the world. We learn to settle, see with clarity, step out of reactivity, and come back to what we know best. Letting go of self-criticism and perfectionism, we notice our minds have wandered, and then return to our intention for ourselves right now by focusing on the next breath, over and over again.
LESSON 4
Breathing with Self Compassion
Breathing practice intrinsically encourages self-compassion. No matter how much or little we practice, our mind gets distracted. Our job is to notice when it does and come back to the next breath without self-judgment. It's easy to get caught up in self-criticism (I'm miserable at this, I can't ever do it, I wasted ten minutes daydreaming). Where else in life do we so directly practice the ability to set our intentions, lose track of them, and then resolutely but without self-criticism come back to them again? We observe each breath (or when we get distracted the next one or the one after that) with resolve and kindness, working towards self-improvement without excessive harshness and building an attitude of resolve balanced by self-compassion.
LESSON 5
Breathing and Thought
As we practice, we build a fuller awareness of our world, both the world around us and our inner worlds of thoughts too. There may be aspects of our lives we barely notice, and others we actively avoid. We often act or think under the influence of unconscious habits, preconceived notions, and assumptions arising from our thoughts?. We get caught up in negativity or self-criticism, past or future, in ways that complicate and escalate our challenges.
To step out of our mental ruts we first must recognize them as a type of habit we're caught up in. Thoughts are only thoughts, some valuable, some random, and some just habitual patterns. We can start by simply noticing our thoughts - perhaps even consciously labeling them as "thinking" - during our sitting practice, without needing to do anything with them. Guiding ourselves around each breath in this way, we become more familiar with the full complexity of our physical, emotional, and mental experiences.

LESSON 6
Breathing and Compassion for Everyone

Any mindfulness practice includes compassion. We see our own challenges (like our inability to focus our mind where we want for long) with care and patience, instead of self-recrimination and frustration. And then, aiming to see with unbiased clarity how the world around us works, we can recognize that even the people we find difficult to face many of the same, unavoidably human challenges, and crave happiness and health in their own ways.
LESSON 7
Breathing with Uncertainty
Every breath, every moment, of mindfulness practice builds our ability to stay patient and strong through all of the uncertainty and change in our lives. Meditation is often difficult, and that's the point of practicing. Our minds stay busy and our bodies get restless, challenging thoughts arise, and emotions come and go outside of our control. We aren't trying to be calm or quiet of mind all the time. For a few moments of mindfulness, we notice our full life experience and choose not to react and not to get caught up in inhabit. We aim for clear-sighted awareness and build our capacity for patience and resolve.
LESSON 8
One Unforced Breath
There's nothing mysterious about the practice of mindfulness. There is nothing we can force to happen. Our mind gets caught up somewhere, and we guide it back. Almost soon as we start, our thoughts may wander off again. That's normal. Continue to breathe naturally, and when you notice thoughts or emotions or anything else taking over, come back to the next breath. For all there is to explore in the practice, it's not meant as an intense intellectual or analytical exercise. In an unforced way, trusting in our own wisdom, we come back to seeing with clarity and acting with precision and care, one breath at time.


Your Instructor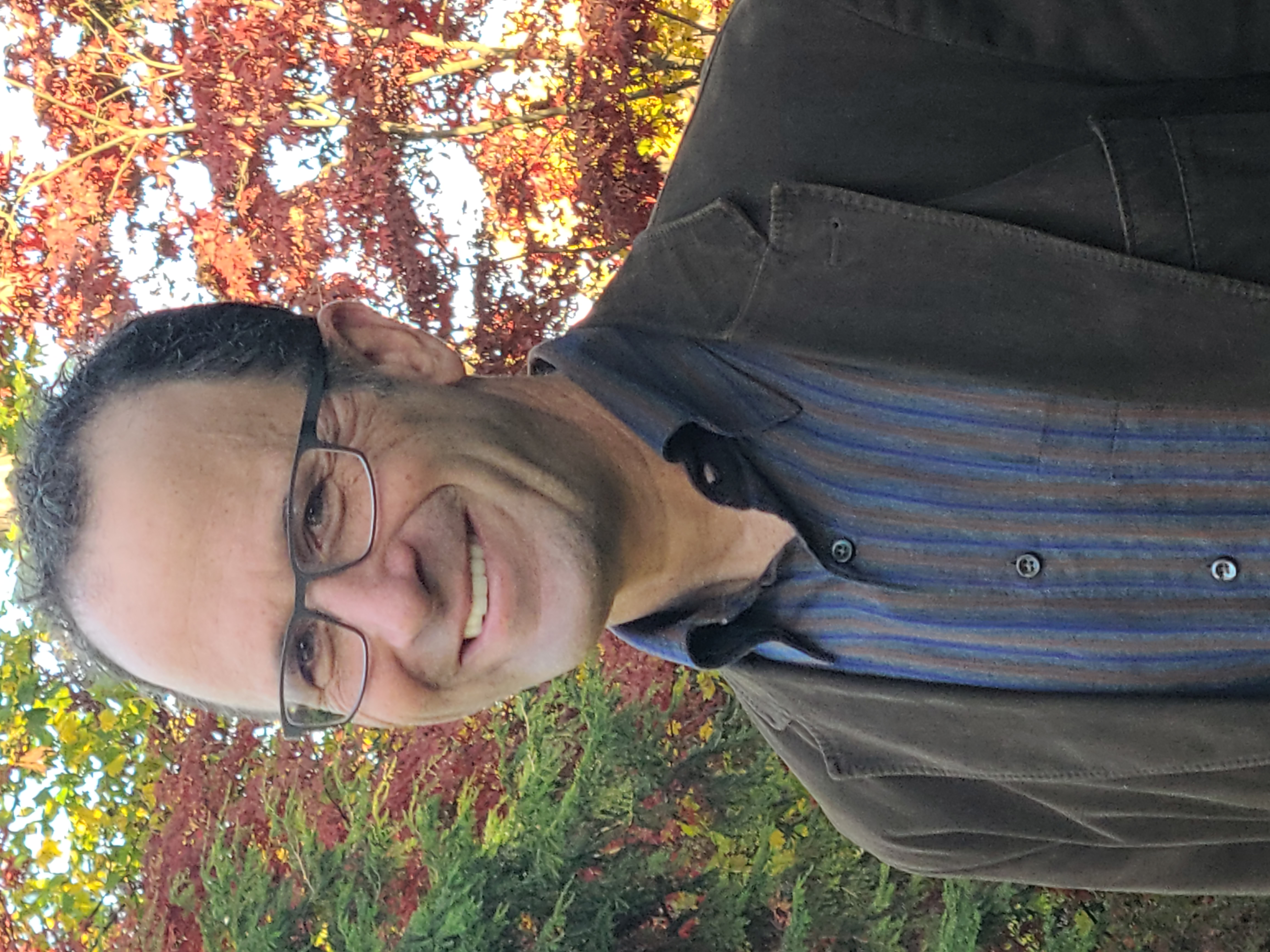 Dr. Mark Bertin is a developmental behavioral pediatrician in Pleasantville, NY. He attended the UCLA School of Medicine, trained in general pediatrics at Oakland Children's Hospital and later completed fellowship training in neurodevelopmental behavioral pediatrics at the Albert Einstein College of Medicine. Dr. Bertin is the author of How Children's Thrive, Mindful Parenting for ADHD and The Family ADHD Solution, which integrate mindfulness into the rest of evidence-based pediatric care, and a contributing author for the book Teaching Mindfulness Skills to Kids and Teens.
Dr. Bertin is a faculty member at New York Medical College and the Windward Teacher Training Institute, and on the advisory boards for the non-profits Common Sense Media and Reach Out and Read. His blog is available through Mindful.org and Psychology Today. Dr. Bertin is a frequent public speaker and leads mindfulness classes, often for groups of parents or physicians. For more information, please visit his website atwww.developmentaldoctor.com.
Frequently Asked Questions
When does the course start and finish?
The course starts now and never ends! It is a completely self-paced online course - you decide when you start and when you finish.
How long do I have access to the course?
How does lifetime access sound? After enrolling, you have unlimited access to this course for as long as you like - across any and all devices you own.
What if I am unhappy with the course?
We would never want you to be unhappy! If you are unsatisfied with your purchase, contact us in the first 30 days and we will give you a full refund.
Course Curriculum
Lesson 1: Basic Breathing Meditation Instruction
Available in days
days after you enroll
Lesson 2: Breathing and Concentration
Available in days
days after you enroll
Lesson 3: Breathing with Intention
Available in days
days after you enroll