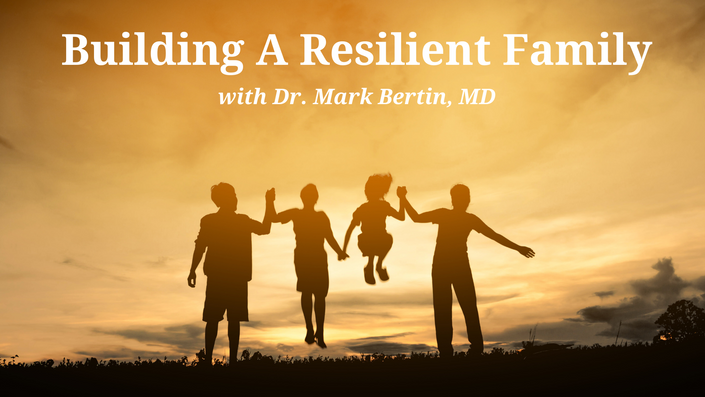 Building A Resilient Family
A realistic and practical approach to parenting, drawing from science and wisdom traditions to guide us towards happier, healthier families.
Buzz words such as 'thriving', 'resilience', and 'mindful' fill headlines and sell books, but what do they really mean, and how do we cultivate these traits in our families? What does modern science say about mindfulness and child development, and how can we use this information to make our families feel less stressed, not more?
This 10-day course will emphasize a realistic and practical approach to parenting, drawing from science and traditions of wisdom to guide us towards happier, healthier families.
Let us truly let go of the extra and focus on what matters most.

Each session is a brief mindfulness practice, and then a parenting topic with advice and things to try.

Lesson 1
Building Resilient Families
Our goal as parents is to raise resilient children- as the saying goes, providing our children a solid pair of hiking boots, instead of trying to pave the road every step of the way. At home, that starts with getting ourselves on solid ground. In today's session we will address how our children can benefit when we make the time for self-care. We can also work on our own awareness, responsiveness and wisdom through the practice of mindfulness. From this solid starting place, we more effectively make choices that lead towards a more resilient family life and structure.
LESSON 2
Perfectly Imperfect Parenting
Raising a family is undoubtedly an uncertain and constantly changing situation. On Day 2 we will explore how we often get caught in perfectionism, fixing and doing all the time, and as a result, leading us to lose track of our own values and strengths. By settling and building awareness, we bring our best self to more situations more often, and better recognize when we've been involved in a moment that needs "repairing" afterwards. Through aiming to see life as it really is, and raising children with clarity and objectivity, we can let go of the extra pressures that unnecessarily complicate family life.
LESSON 3
Cultivating Consistent Relationships
Resilience in children starts with something most of us value already – consistent relationships. But life can get busy and cuts into our quality time, while, our attention can be pulled away even when we are with our kids. In today's session, we will place emphasis on learning how we can use mindfulness to practice focused awareness with our children and on a different scale, bringing awareness to how we prioritize our family time throughout the years.
LESSON 4
Developing A Sense Of Self-Efficacy
A second aspect of resilience for both kids and adults is a belief in our own self-efficacy, the ability to affect change in our lives. In today's session we will explore how this perspective requires an active push back against the 'negativity bias,' the tendency for difficult and challenging thoughts to feel mentally sticky and push aside awareness of what's going well. We may also quite easily get caught up in attachment of how life 'should' or 'shouldn't' be. Seeing our children exactly how they are right now, can allow us to seek the necessary opportunities to build resilience, through an emphasis on the value of recognizing their own strengths.
LESSON 5
Supporting Self-Management Skills
In today's session we will be discussing another core aspect of resilience; a set of self- management skills called executive function, which act as our 'brain manager'. This developmental path explains much of how children sustain healthy routines and learn in school, and how parents can implement effective behavioral plans. This is another opportunity to meet children exactly where they are developmentally, providing supports, building skills, and letting go of anything extra we're adding to our lives.
LESSON 6
Mindful Technology In The Modern World
In the modern world, it's impossible to discuss family well-being and resilience without mentioning technology. Unlike past cultural changes, hundreds of studies document the impact of under-managed screen time. In today's discussion we will discuss how kids, by definition, lack mature self-management skills and require adult guidance to create a balanced, healthy relationship with their devices. The key focus of this lesson is therefore to build nonjudgmental awareness, meaning to note our habits and assumptions, before making skillful choices around this challenging part of modern family life.
LESSON 7
Awareness Of Emotion
Motivation alone is not how we overcome challenges; we also need specific skills to navigate our lives. In today's lesson we will learn how to develop and harness Emotional Intelligence. Emotional intelligence starts with awareness; noting our emotions as they come and go, and also recognizing how our emotions affect us. Developing a nuanced emotional vocabulary, while also teaching children how to manage their behavior around their emotions, contributes to resilience through an increased capacity to manage our complex emotional lives.
LESSON 8
Teaching Mindfulness To Children
Today's session focuses on the importance and vast benefits of teaching mindfulness to our children. In many ways, the aim of mindfulness in and of itself is to build resilience. With children, our own practice goes a long way towards teaching them mindfulness. But we can also look for opportunities to teach mindfulness, through activities we choose, and of course, introducing meditation practices to our children.
LESSON 9
Nonjudgemental Awareness And Family
One foundational teaching of mindfulness is this: Don't believe anything you hear, go out and prove to yourself that it works. Whatever we believe, however we were raised, this depth of mindfulness practice means settling, observing with clarity, and then making choices to live our lives as skillfully as we're able. Today we unpack the sheer importance of recognizing typical child development, building from strengths, while also supporting children who fall behind, to ease our family towards long term wellbeing.
LESSON 10
Returning And Letting Go
Letting go of perfectionism and recognizing we can't predict and protect our children from everything is key to enabling us to reassure ourselves that what we are doing is not insufficient. This is a vital lesson that today, we will discuss, and use to understand how to consciously work to build a resilient family. The path to resilience in many ways represents the modern science of back to the basics parenting. Cultivating relationships, focusing on the value of effort and personal strengths of our children, and building self-management skills are all key to our own happiness, as well as our to our family unit. Family life is changing and imperfect, and that's perfect – cover the basics, let go of the rest, and focus on exactly what you think is best for you and your family.
Highly useful for working with families, simply put in easy to understand language. Great tips and "how to's". Thank you for sharing this. My sincere gratitude.

- Anne
Solid. I'm taking parenting classes and it directly interacts with what I am learning.
- John-Michael
This was a lovely course, Thank you! I especially found the brief guided mindfulness sessions at the beginning very helpful and almost would have enjoyed more of that! But overall a good reminder of what is important in family! Would be interested in more guided family focused meditations by you!
- Lily

Your Instructor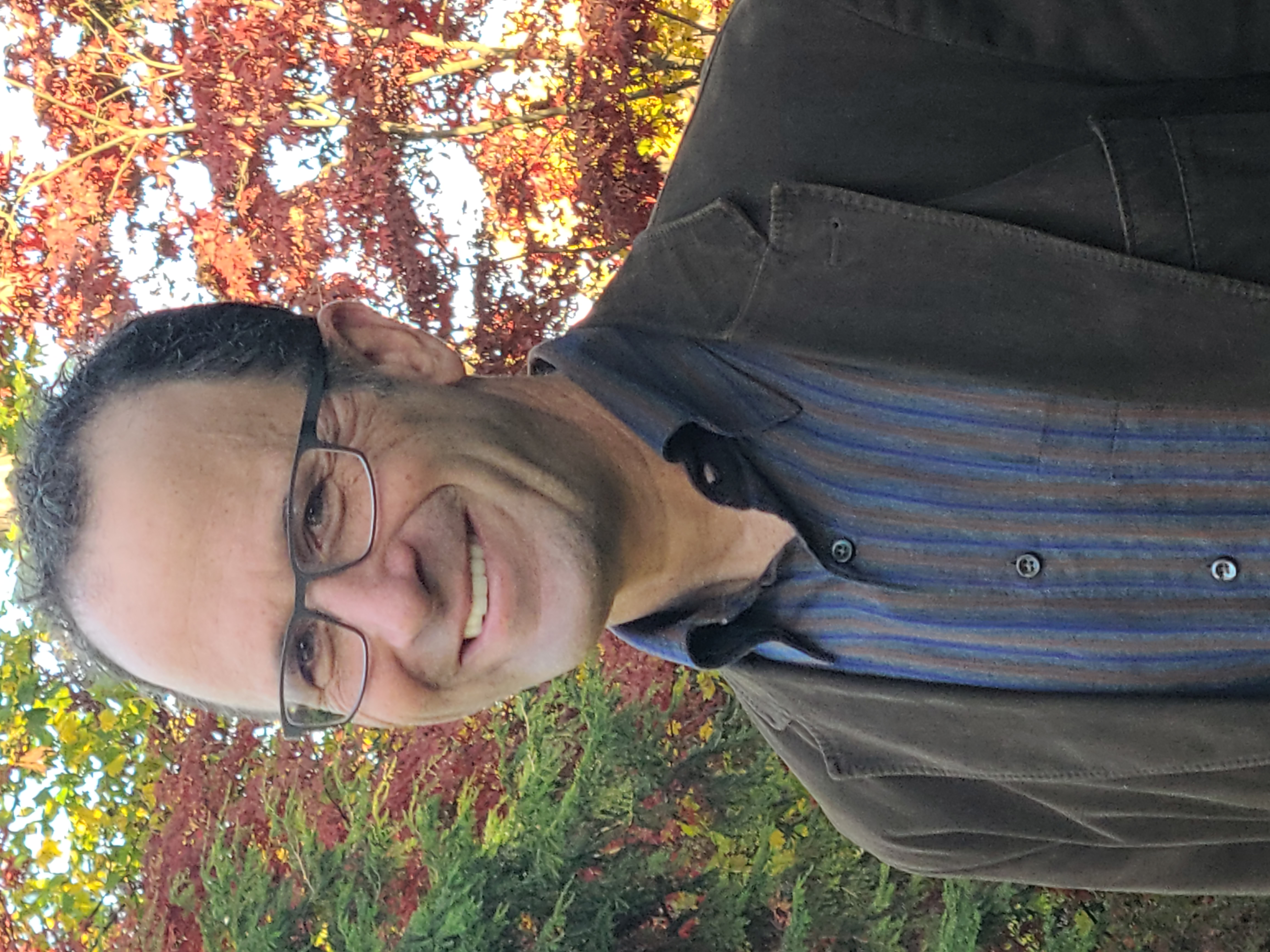 Dr. Mark Bertin is a developmental behavioral pediatrician in Pleasantville, NY. He attended the UCLA School of Medicine, trained in general pediatrics at Oakland Children's Hospital and later completed fellowship training in neurodevelopmental behavioral pediatrics at the Albert Einstein College of Medicine. Dr. Bertin is the author of How Children's Thrive, Mindful Parenting for ADHD and The Family ADHD Solution, which integrate mindfulness into the rest of evidence-based pediatric care, and a contributing author for the book Teaching Mindfulness Skills to Kids and Teens.
Dr. Bertin is a faculty member at New York Medical College and the Windward Teacher Training Institute, and on the advisory boards for the non-profits Common Sense Media and Reach Out and Read. His blog is available through Mindful.org and Psychology Today. Dr. Bertin is a frequent public speaker and leads mindfulness classes, often for groups of parents or physicians. For more information, please visit his website atwww.developmentaldoctor.com.
Frequently Asked Questions
When does the course start and finish?
The course starts now and never ends! It is a completely self-paced online course - you decide when you start and when you finish.
How long do I have access to the course?
How does lifetime access sound? After enrolling, you have unlimited access to this course for as long as you like - across any and all devices you own.
What if I am unhappy with the course?
We would never want you to be unhappy! If you are unsatisfied with your purchase, contact us in the first 30 days and we will give you a full refund.
Course Curriculum
Lesson 1: Building a Resilient Family
Available in days
days after you enroll
Lesson 2: Perfectly Imperfect Parenting
Available in days
days after you enroll
Lesson 3: Cultivating Consistent Relationships
Available in days
days after you enroll